The faculty and staff involved in the Maritime Studies Program bring together their varied expertise to provide exciting and innovative approaches to teaching students with our maritime focus.
---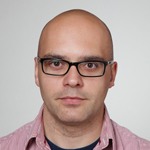 Michele Baggio (Ph.D., University of Maryland)
Assistant Professor, Department of Economics
Dr. Baggio's research is in the fields of environmental and resource economics, ecological economics, and applied microeconomics. The core of his research falls at the interface of economics and natural sciences such as biology and ecology, with a specific focus on aquatic ecosystems.
Phone:(860) 405-9035
---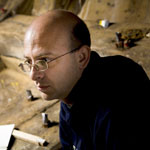 Kroum Batchvarov (M.A and Ph.D., Texas A&M)
Associate Professor, Department of Anthropology
Dr. Batchvarov's main research focus is in maritime archaeology of 17th-century seafaring. He specializes in English and Dutch ship construction. While employed by the Swedish National Maritime Museums, Division Vasa, he developed and implemented a method for recording the frames of the Swedish warship Vasa which sank on its maiden voyage in 1628. Batchvarov recently used the same method to record the framing on the English ship Warwick, lost in Bermuda in 1619. Between 2000 and 2001 he organized and directed the first complete excavation of a Black Sea shipwreck, in the southern bay of Kitten, Bulgaria.
---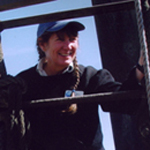 Mary K Bercaw-Edwards, on leave 2017-2018  (B.A, M.A and Ph.D., Northwestern University)
Associate Professor of English
Professor Bercaw Edwards's research interests are in Literature of the Sea and 19th-century American literature, with an emphasis on the works of Herman Melville.  She has recently worked on European contact in the South Pacific, especially in the Marquesas Islands.  She is also very interested in interdisciplinary maritime studies.
Video with Professor Bercaw Edwards.
---
Noreen Blaschik (B.S., University Conneciticut)
Academic Programs Assistant for
Marine Sciences, Maritime Studies and American Studies
Noreen graduated from the Marine Sciences program at Avery Point. She worked as a Research Assistant for Dr. Robert Whitlatch for five years studying the benthic habitats of Long Island Sound. She currently splits her time working as a Research Specialist for Dr. Sandra Shumway and as an Academic Programs Assistant for Claudia Koerting, Dr. Nat Trumbull, and Dr. Matt McKenzie.
Phone:(860) 405-9025
Office Location: ACD103D
noreen. blaschik @uconn.edu
Joseph Brubaker (B.S., US Coast Guard Academy; J.D., University of Connecticut)
Adjunct Professor of Political Science
Captain Brubaker's research and interests are focused in the evolution of the law of the sea, particularly continental shelf claims by coastal states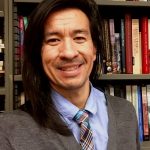 Jason Change
(PhD, UC Berkeley)
Assistant Professor of History
Dr. Chang's areas of specialty are Asian American History, Comparative Ethnic Studies, and Modern Mexico. He teach courses that bring together the fields of Area Studies, with emphasis on the Pacific and western hemisphere, and Comparative Ethnic Studies that stresses the dependent and contingent nature of race and its intersection with class, gender, and sexuality. I address topics such as global capitalism, transnationalism, diaspora, identity and community formation, indigeneity, inter-racial contact zones, governmentality, and the environment, as well as, the legal, cultural, and political economic foundations of colonialism, imperialism, and nationalism in the Americas. His current research interests are racial transformation of Chinese in Mexico, maritime Asian American history, and environmental history of the Pacific.
---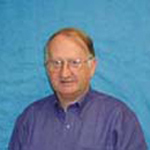 Richard B. Cole (B.A., West Virginia Wesleyan College; J.D., University of Virginia School of Law; M.A. and Ph.D., University of Connecticut)
Assistant Professor in Residence
Dr. Cole earned his Ph.D. at UConn where he teaches at both the Avery Point and Storrs campuses. A graduate of the University of Virginia Law School and a career officer in the Coast Guard, Dr. Cole teaches Public Law courses in Political Science and created the curriculum for Political Science 3832, Maritime Law, one of the core courses for Maritime Studies.
---
.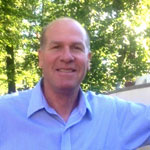 Peter Drakos (B.A., University of Vermont, J.D. Gonzaga University School of Law)
Adjunct Professor of Maritime Studies
Professor Drakos has spent his career practicing maritime law in the commercial shipping industry, concentrating in the areas of charter party and bill of lading law, ship sale and purchase, and ship finance. His course, "Introduction to Global Shipping", focuses on commercial ships and the movement of cargoes around the globe, and how the shipping industry impacts the world.
---
.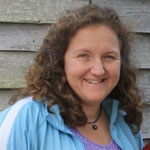 Syma Ebbin (BA, Williams College; MS, Univ. of Alaska, Fisheries Science; MEM, Yale Univ., Environmental Management; PhD, Yale Univ.)
Associate Professor in Residence
Dr. Ebbin's research is focused on the institutional and human dimensions of resource management and policy, particularly within marine and coastal systems. Much of her work has examined participatory management approaches, including the Native American co-management of Pacific salmon in Alaska and the Pacific Northwest and soft shell clam co-management in the Georges River region of Maine. She is also involved in research on climate change adaptation in Connecticut.
---
Elysa Engelman
(B.A., Yale University, Ph.D. Boston University)
Adjunct Professor of History
Dr. Engelman is a public historian who has developed exhibits on topics as disparate as African-American mariners, Noah Webster, tugboats, and Route 66. At Avery Point, she teaches public history, women's studies, and a course titled "The Historian as Detective." She also works at Mystic Seaport: The Museum of America and the Sea as exhibits researcher/developer.
---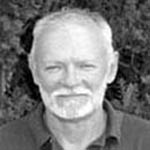 Glenn Gordinier (B.A, West Chester State College; M. Ed., Trenton State College; M.A Lehigh University; Ph.D., University of Connecticut)
Robert G. Albion Historian & Co-Director Munson Institute, Visiting Professor of History
Dr. Gordinier's research interests cover a wide variety of maritime history topics, but specifically have included seamen's benevolence, Early National entrepreneurial strategies, race and ethnicity, seafaring, and fishing culture.
---
.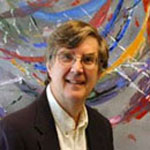 C. Paul Hallwood (B.S, Hull University; M.S., Hull University; Ph.D., Aberdeen University)
Professor of Economics
Dr. Hallwood has research interests ranging from international finance through economics of the multinational corporation to public finance in the UK and global political economy. He has at least one book and many papers in each of these fields. Dr. Hallwood is researching economics of the oceans, again with diverse interests and several publications, ranging from coastal zone wetland management, through ocean zoning, to the economics and law of recovering values from historic shipwrecks.
---
.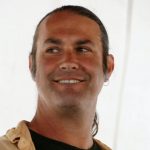 David Iler
Adjunct Professor of Maritime Studies
David Iler's research interests include self-contained ecosystems and the first person perspectives of local 19th century Native-American mariners. Mr. Iler is a certified secondary English teacher who has taught Early College Experience courses in Maritime Studies, American Studies and English Composition. He earned a BA in Maritime Studies from the University of Connecticut and a MS in Science Education from Eastern Connecticut State University.
---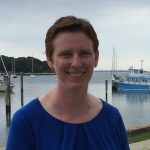 Molly Jacobs (BA, Swarthmore College, Ph.D. University of Washington)
Affiliate Professor
Phone: (860) 445-9007 ext. 313
Office Location: Project Oceanology
mjacobs@oceanology.org