The faculty and staff involved in the Maritime Studies Program bring together their varied expertise to provide exciting and innovative approaches to teaching students with our maritime focus.
---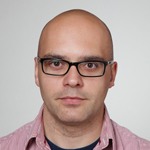 Michele Baggio (Ph.D., University of Maryland)
Associate Professor of Economics
Dr. Baggio's research is in the fields of environmental and resource economics, ecological economics, and applied microeconomics. The core of his research falls at the interface of economics and natural sciences such as biology and ecology, with a specific focus on aquatic ecosystems.
Phone:(860) 405-9035
---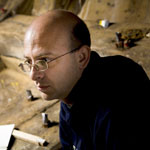 Kroum Batchvarov (M.A and Ph.D., Texas A&M)
Associate Professor of Anthropology
Dr. Batchvarov's main research focus is in maritime archaeology of 17th-century seafaring. He specializes in English and Dutch ship construction. While employed by the Swedish National Maritime Museums, Division Vasa, he developed and implemented a method for recording the frames of the Swedish warship Vasa which sank on its maiden voyage in 1628. Batchvarov recently used the same method to record the framing on the English ship Warwick, lost in Bermuda in 1619. Between 2000 and 2001 he organized and directed the first complete excavation of a Black Sea shipwreck, in the southern bay of Kitten, Bulgaria.
---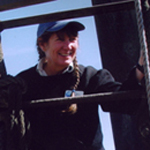 Mary K Bercaw-Edwards, Director  (B.A, M.A and Ph.D., Northwestern University)
Associate Professor of English
Professor Bercaw Edwards's research interests are in Literature of the Sea and 19th-century American literature, with an emphasis on the works of Herman Melville.  She has recently worked on European contact in the South Pacific, especially in the Marquesas Islands.  She is also very interested in interdisciplinary maritime studies.
Video with Professor Bercaw Edwards.
---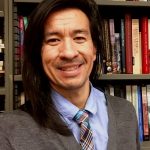 Jason Change

(PhD, UC Berkeley)
Assistant Professor of History
Dr. Chang's areas of specialty are Asian American History, Comparative Ethnic Studies, and Modern Mexico. He teach courses that bring together the fields of Area Studies, with emphasis on the Pacific and western hemisphere, and Comparative Ethnic Studies that stresses the dependent and contingent nature of race and its intersection with class, gender, and sexuality. I address topics such as global capitalism, transnationalism, diaspora, identity and community formation, indigeneity, inter-racial contact zones, governmentality, and the environment, as well as, the legal, cultural, and political economic foundations of colonialism, imperialism, and nationalism in the Americas. His current research interests are racial transformation of Chinese in Mexico, maritime Asian American history, and environmental history of the Pacific.
---
.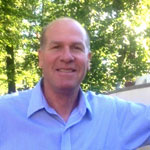 Peter Drakos (B.A., University of Vermont, J.D. Gonzaga University School of Law)
Adjunct Professor of Maritime Studies
Professor Drakos has spent his career practicing maritime law in the commercial shipping industry, concentrating in the areas of charter party and bill of lading law, ship sale and purchase, and ship finance. His course, "Introduction to Global Shipping", focuses on commercial ships and the movement of cargoes around the globe, and how the shipping industry impacts the world.
---
.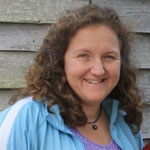 Syma Ebbin (BA, Williams College; MS, Univ. of Alaska, Fisheries Science; MEM, Yale Univ., Environmental Management; PhD, Yale Univ.)
Associate Professor in Residence
Dr. Ebbin's research is focused on the institutional and human dimensions of resource management and policy, particularly within marine and coastal systems. Much of her work has examined participatory management approaches, including the Native American co-management of Pacific salmon in Alaska and the Pacific Northwest and soft shell clam co-management in the Georges River region of Maine. She is also involved in research on climate change adaptation in Connecticut.
---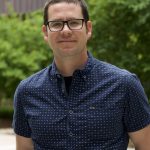 Frank Griggs (BA, University of California, Berkeley; MA, California State University, Northridge; PhD, University of Connecticut)
Assistant Professor in Residence, Political Science
Dr. Griggs studies how climate change influences political conflict and violence. His research focuses on persons who are displaced persons by natural disaster types that are worsening because of climate change. He teaches introductory courses on International Relations, Comparative Politics, American Politics, and Quantitative Analysis; and advanced courses on Global Environmental Politics, Political Violence, and Sustainable Energy Politics.
---
.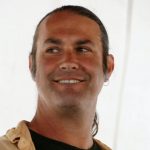 David Iler
Adjunct Professor of Maritime Studies
David Iler's research interests include self-contained ecosystems and the first person perspectives of local 19th century Native-American mariners. Mr. Iler is a certified secondary English teacher who has taught Early College Experience courses in Maritime Studies, American Studies and English Composition. He earned a BA in Maritime Studies from the University of Connecticut and a MS in Science Education from Eastern Connecticut State University.
---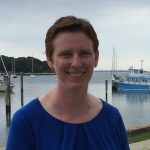 Molly Jacobs (BA, Swarthmore College, Ph.D. University of Washington)
Affiliate Professor
Phone: (860) 445-9007 ext. 313
Office Location: Project Oceanology
mjacobs@oceanology.org
---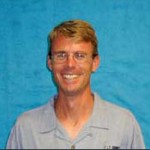 Prescott Littlefield (BA, Bates College and MA, University of Rhode Island)
Waterfront Programs Manager, Adjunct Faculty, Sailing Club and Kayaking Club Advisor
Under Prescott's leadership, Waterfront Programs at the UConn Avery Point Campus provide recreational, instructional, academic, and competitive water oriented programming that complements the marine and maritime focus of the Avery Point Campus.  Academic courses-for-credit include Basic Watercraft Skills, Intermediate Sailing, and various sailboat racing oriented courses.
---
.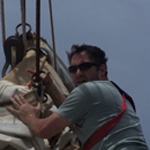 Matt McKenzie (B.A, Boston University; M.A. and Ph.D., University of New Hampshire)
Professor of History
Dr. McKenzie's research focuses upon the intersection of labor, economics, science, culture, and the marine environment. His current projects explore these issues in southern New England, where fisheries, industrialization, tourism, and marine sciences played formative roles beginning in the early 19th century.
---
Lynne Rogers
Department of English
Dr. Lynne Rogers, a former Fulbright Scholar, has taught extensively at universities in Palestine and Lebanon before coming to teach at Avery Point.  Her research focuses on the contemporary novel, particularly Francophone and Arab American  literature.  Her Ports of Passage course examines the port setting at tumultuous moments of history when two cultures collide.
---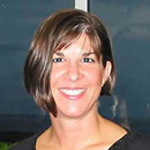 Helen Rozwadowski (B.A, Williams College; M.A and Ph.D., University of Pennsylvania)
Professor of History
Dr. Rozwadowski's research has investigated the ocean historically, seeking links between scientific, political, economic, and cultural interests in the sea. Her prize-winning book, Fathoming the Ocean, explores the mid-nineteenth century growth of scientific and cultural interest in the deep ocean. In it, the story of oceanography's development intersects with the drama of the laying of the trans-Atlantic telegraph cable, the rise of maritime novels, the fashion of beach holidays, and the emergence of the sport of yachting. Her current research focuses on undersea exploration in the 1950s and 1960s.
---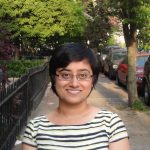 Debapriya Sarkar 
(M.S., University of Wisconsin-Madison, M.A. and Ph.D., Rutgers University)
Assistant Professor of English
Dr. Sarkar's research and teaching interests include sixteenth- and seventeenth-century literature, medieval and early modern women writers, poetry and poetics, theories of genre, the history and philosophy of science, and environmental humanities.
Phone:(860) 405-9187
Office Location: ACD101B
Debapriya.Sarkar@uconn.edu
---
Nancy Shoemaker (Ph.D., University of Minnesota)
Professor of History
Prof. Nancy Shoemaker's maritime interests are in whaling history and nineteenth-century U.S-Pacific history. Her research on Native New England whaling history resulted in two recent books: Native American Whalemen and the World (2015) and a collection of documents and oral histories called Living with Whales (2014). At Storrs, she teaches Native American history, historical methods, a graduate seminar on overseas Americans, and "The Historian as Detective" with the 1858 mutiny on the whaleship Junior as the topic.
---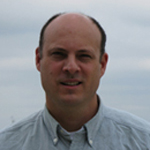 Nathaniel Trumbull (B.A, Harvard College; M.A, Columbia University; Ph.D., University of Washington)
Associate Professor of Geography
Dr. Trumbull's research interests are in Water Resources Planning and Management, Urban Management, Urban and Community Development, Regional Planning, and Geographic Information Systems.
---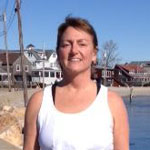 Laurie Wolfley
ECE Coordinator of Maritime Studies and American Studies
Laurie Wolfley coordinates UConn's Maritime Studies and American Studies Early College Experience programs, acting as a direct contact for high school teachers who offer MAST and AMST courses in their classrooms. Laurie also teaches English at Avery Point, works for the UConn Institute for Teaching and Learning in faculty development, and is an Avery Point Global Café Learning Community Coordinator.
---